Australian families are at the centre of our early childhood education and care (ECEC) system.
Behind all the stories about ECEC are the mums, dads, grandparents and carers who walk out their doors each day to engage with our ECEC system.
All around the country families have discussions around kitchen tables about what's best for their children, themselves, and the family budget. They ask themselves, what will early education and care do for us? Is it worth it for our family? What will it cost us?
Then, once the decision has been made to engage with the system, the next set of questions come up.
"How many hours can we get at the childcare closest to us?"
"Aren't the teachers and educators wonderful at the day care a few towns over."
"Do we have to pay for kindergarten at three years old?"
"Do you know anything about different starting ages for preschool?"
"If I go back to work, would we be any better off after paying early learning fees?"
"I heard there are changes to the way the government is subsidising early childhood education."
No matter how you say it, if you have been a parent or carer of young children, are currently a parent or carer of young children or are thinking about having children, there is a very high chance that ECEC has been part of your thoughts and conversations.
However, this richness – the detail behind the choices that families make – has been largely missing from recent public conversations about how to improve our ECEC system.
At the Front Project, we want to change this. That's why we commissioned independent research to explore what real families across our suburbs and regions think about ECEC in Australia.
Our latest report, Work and play: Understanding how Australian families experience early childhood education and care, provides a deeper understanding of how families experience ECEC.
It cuts through the noise and goes right to those on the frontline, asking Australian families what their experiences of ECEC are like, and what needs to change.
So, what do they think?
Overall, most families view the current system as vitally important to their lives, but they need it to be better – 85 per cent of surveyed families agree that the system needs to change.
Families understand the multiple benefits that ECEC delivers for children's education and development as well as improving opportunities for parents to work. What's more, around 80 per cent say it is important for the whole family's mental health and wellbeing.
With this in mind, it is not surprising that most families look to the ECEC system for care and education options. However, in doing so, they report that finding the right fit can be stressful.
After taking into account affordability, available places, location and alignment with individual needs, many families don't feel they have much genuine choice at all.
Costs are a big part of this.
Over 70% of surveyed families say ECEC costs are a barrier to finding or returning to work, working more hours or retraining or studying, and more than half think ECEC costs make it 'hardly worth working'.
Quality is clearly important to families, and they think the workforce is key to delivering this.
Over 80% of surveyed families think ECEC professionals – teachers and educators – have a significant impact on children's learning and wellbeing.
And more than 70% support changing pay and conditions to reflect the importance of ECEC work.
Now that we know more about what families value, want and need from our ECEC system we have an obvious opportunity presented to us – to act.
The research signals a need to enhance the ways that families share their experiences with the ECEC sector. Providers could take steps to improve how families first engage with centres, reach out to families in local communities to better understand different needs, offer more information about ECEC options in their networks and guidance on how to determine quality.
From government, parents want greater intervention to ensure ECEC is affordable and available when and where it's needed. They also want government to play a stronger role to help identify quality.
All around the world, and here in Australia, our community, business and political leaders are realising just how critical ECEC is for children, families, and a healthy and thriving society.
We have strong commitments to improve the system from all levels of government and can make sure these are successful by listening to what families are telling us they need.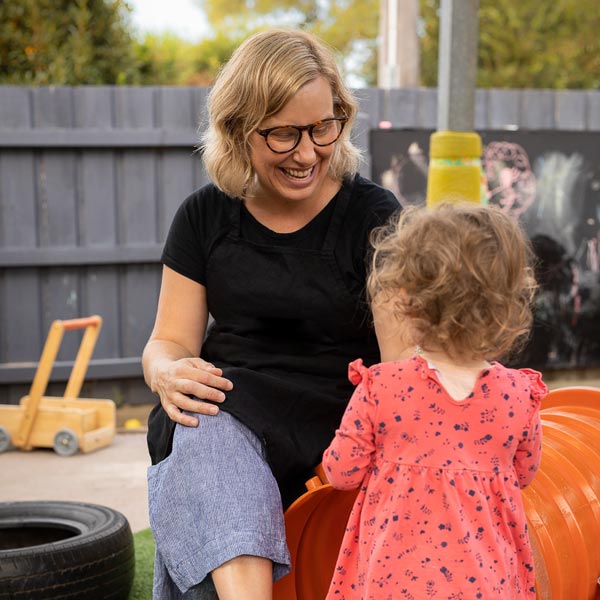 Jane Hunt is CEO of The Front Project, an independent national enterprise working to create positive change in Australia's early childhood education system.
This article was originally published on The Mandarin. Read the original article.