Despite latest claims by some loud voices, our early childhood education and care (ECEC) system is remarkably robust, with a story of constant improvement and unlimited potential to deliver for families and our broader economy.
This is something we should remember as we will no doubt see every industry in the country vying for support from government and the Australian public in this 'year of recovery'.
But ECEC is different, because it impacts every single Australian and is key to our economic and social well-being, now and in the future.
Even before we get to the lifelong benefits for children, it is clear that our workforce hinges on parents having access to affordable, stable, high-quality early learning so they can take up jobs and provide for their families.
As we rebuild from the COVID recession, nothing could be more important.
We have a sophisticated ECEC system that underpins children's education and well-being, immediate workforce participation and future national prosperity.
With this in mind, we need to question why ECEC has recently carried headlines saying it is "broken", "eroded" or "failing families".
These overly simplistic characterisations don't acknowledge the big strides we have made and the nature of ECEC reform throughout the decades.
Our early childhood education system has steered Australia through challenges and towards growth for 130 years, since the first kindergarten union set up preschools to educate children experiencing poverty in the depression of the 1890s.
You could say that the system really came into its own when the Australian Child Care Act was introduced in 1972 – aimed to get more mothers into the workforce, this policy has been instrumental in lifting the number of working women in Australia from less than 30% in the 1950s to almost 70% today.
Then throughout the 1990s we saw federal government funding reforms help more children from lower income families access early learning; and a National Childcare Accreditation system see Australia become the first place in the world to have ECEC funding linked to quality.
Since then, our Universal Access National Partnership Agreement, Early Years Learning Framework, National Quality Framework and Child Care Subsidy have all contributed to seeing more Australian children having access to quality education and care.
This is a system that is adaptive, responsive to changing needs and resilient – not broken.
It has proven time and time again that it can and will bend and flex to deliver what families need most at any given time.
Last year alone it persisted through the pandemic, recession and a raft of policy changes that were introduced because ECEC was deemed – in the words of our prime minister – "valuable" and "vital" in providing stability for children and families, and keeping businesses moving.
We know that this year, getting people into jobs and easing the financial burden on families needs to be the immediate priority for policymakers and the focus of the next Federal Budget.
This is why at this moment, as Australian families are doing their best to rebuild their financial security and our country is rebuilding from the worst recession in living memory, ECEC is poised to help parents find jobs, stay in jobs, work more hours and keep our economy growing.
This is not to say the system is perfect – there are many things that government can do to ensure it provides more efficient and higher quality support to more families, such as building on the Child Care Subsidy, investigating a system of price controls and guaranteeing that benefits stay with families.
These are some of the best opportunities we have right now to build on our early learning system and deliver a back-to-work boost.
Then there are further opportunities to deliver better outcomes for children such as lifting quality, ensuring ongoing affordability and funding at least two years early education before school.
We understand that these changes require sophisticated reform to be effective, and support from all sides of politics to be implemented and sustained in the long-term.
But we need to rise to this challenge because continuing to improve ECEC will only grow in importance as we move through the next waves of crisis recovery.
You don't need to have children or grandchildren to understand that all Australians stand to benefit from the double dividend that investment in early learning delivers – and a strong return is exactly what we should be aiming to achieve from investments right now.
We must not turn our backs on the ECEC system but build on its proud bipartisan legacy of continual improvement that has made it stronger for the children, parents and carers whose families rely on it; teachers and educators who are the lifeblood behind it; and employers and businesses whose workforces cannot operate without it.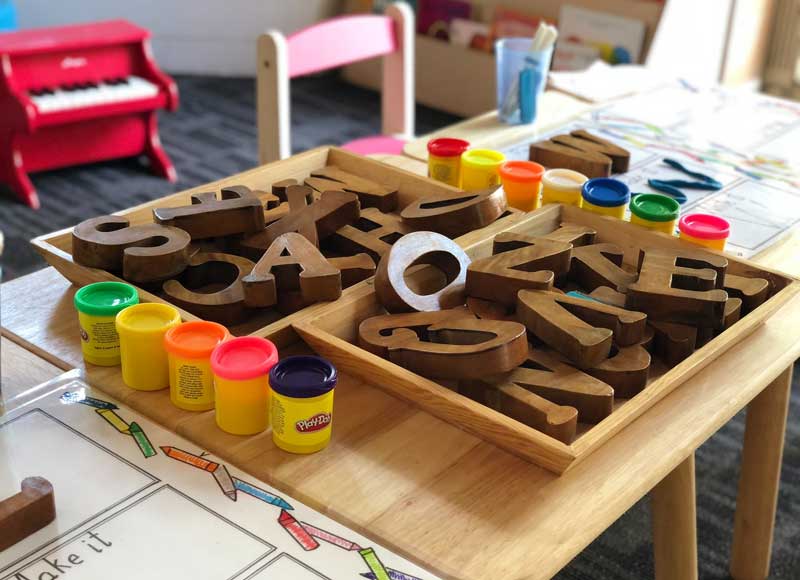 Jane Hunt is CEO of The Front Project, an independent national enterprise working to create positive change in Australia's early childhood education system. Thefrontproject.org.au
This article was originally published on The Mandarin. Read the original article.