I am pleased to announce that the Front Project has launched a new Online Community for anyone working with children and their families in early learning across.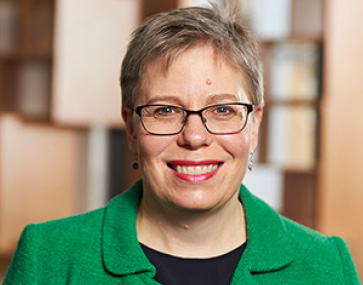 The Online Community is an independent space for the early childhood education and care (ECEC) workforce to build professional identity, increase skills and collaborate on challenges and innovations facing the sector.
We built this space with a group of founding members from the ECEC community, who are curating this platform for educators and teachers to come together to support one another, seek answers to questions and build professional networks in all settings, all across Australia.
Membership is open now and access is free until the end of January 2022.
"Kudos to The Front Project for pulling together this platform. It's an excellent initiative that will act as a focal point for educators and teachers to network, support and learn with each other." – The Sector, Early Education News
Since the start of the pandemic last year, the Front Project has continued our research and collaborative work to better understand the experiences of teachers and educators, children and families. Through this work, it has become clear that ECEC professionals need and deserve an online space where they can enjoy opportunities to connect with peers from all parts of the sector and all over the country.
We have heard stories from educators and teachers about feeling isolated, losing connection with each other and having trouble navigating change and uncertainty. Our Online Community will help address this by allowing an educator in Dubbo to connect with a teacher in Darwin and share ideas to deliver the best experiences they can to children in their communities.
As we continue to hear stories about challenges facing the ECEC sector from ongoing changes to how we manage Covid-19, it is crucial that we respond by providing support wherever we can. That's why we are offering free access to the Online Community until the end of January, so teachers and educators have somewhere to go to seek support through the next phase of the pandemic.
The Online Community is open to anyone working 'on the floor' in early learning to access peer support and network with leaders in the sector as we navigate the complex environment that is still ahead of us. We are waiving all costs until the end of January 2022.
At this time, members can continue using the features of the Online Community with an annual subscription of $200 or opt-out. This investment goes back into the Online Community to continue providing development opportunities and professional community management, and is in line with the Front Project's commitment to reinvest any revenue back into the ECEC sector.
Anyone who joins the Online Community will be able to safely ask questions, hold robust discussions and hear insights about what their peers are experiencing. They will:
engage with a dynamic community of like-minded teachers and educators
access opportunities for professional development webinars and other events before the rest of the sector
enjoy opportunities for collaboration with peers from all parts of the sector and all over the country
deepen their impact and quality of practice through discussions about new and improved ideas and approaches
understand some of the key leadership and upskilling pathways in ECEC
access support to complete early childhood teacher studies.
To make sure all early learning professionals know about the special offer to join at this time, I ask that you share this information with your own networks so they can become part of this valuable community.
ECEC professionals can now register to access online, check out our frequently asked questions or This email address is being protected from spambots. You need JavaScript enabled to view it. for more information.
I and the team are looking forward to seeing as many educators and teachers as possible take up this opportunity as they continue supporting children and families over the coming months.
Kind regards,
Jane Hunt